You're invited to review new learning resources for K-5 Mathematics for the 2023-2024 school year.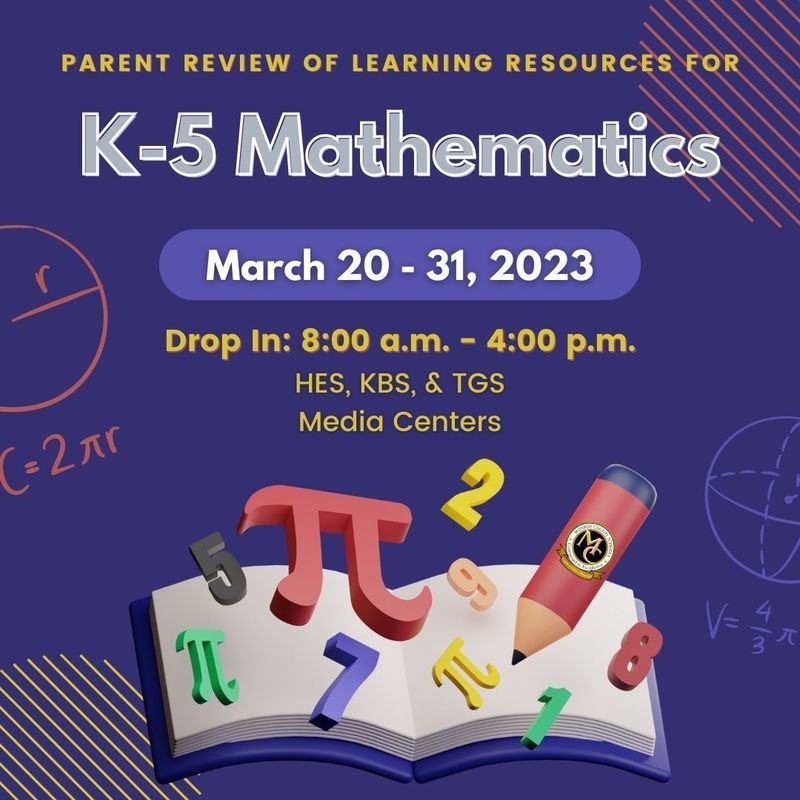 You can drop in to our elementary school media centers between 8 a.m. and 4 p.m. on March 20 - 31, 2023. Browse through the available materials and then submit your feedback using a Google form that will be available in the media centers.
Once the review is complete, a final recommendation will be made at the April 11th Board of Education Meeting. Please note, all three elementary schools will adopt the same series.