After several MP Construction students heard that there was a need within the Access Department for a swing set frame they went to work to meet that need.
The Access Department had purchased the swing/bed but needed a frame to support it. Project Manager Makenzie Hicks set out to design an A frame that would be structurally sound yet easily collapsible, which would allow it to be moved as necessary. She and teammates Jaylan Barkley and Avery Tallent landed on a reinforced saddle joint to accommodate the "toolless" disassembly requirement.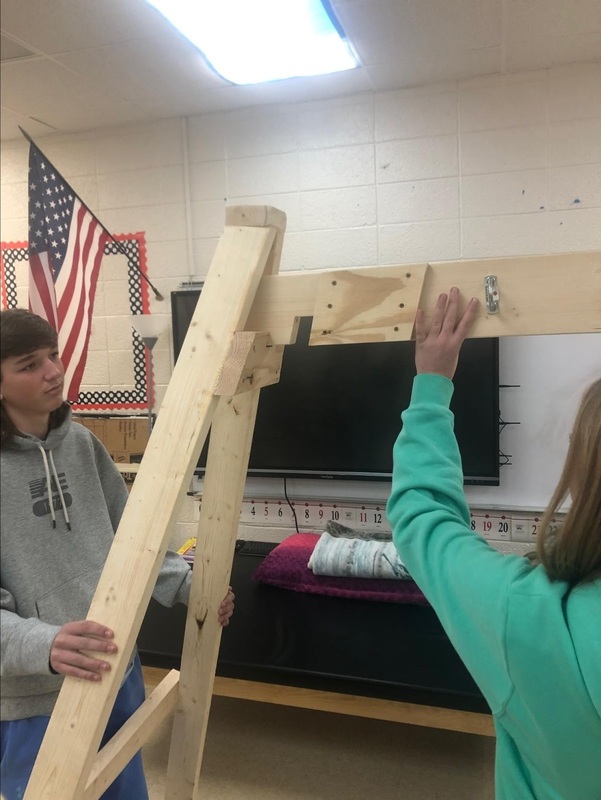 Their finished product allows a team of three people to easily disassemble, transport and reassemble wherever the students would like to swing for a few minutes.