Welcome to the Transportation Hub
Our mission is to safely transport the future
Transportation Department (478) 994-6205

MCS Central Registration (478) 994-2031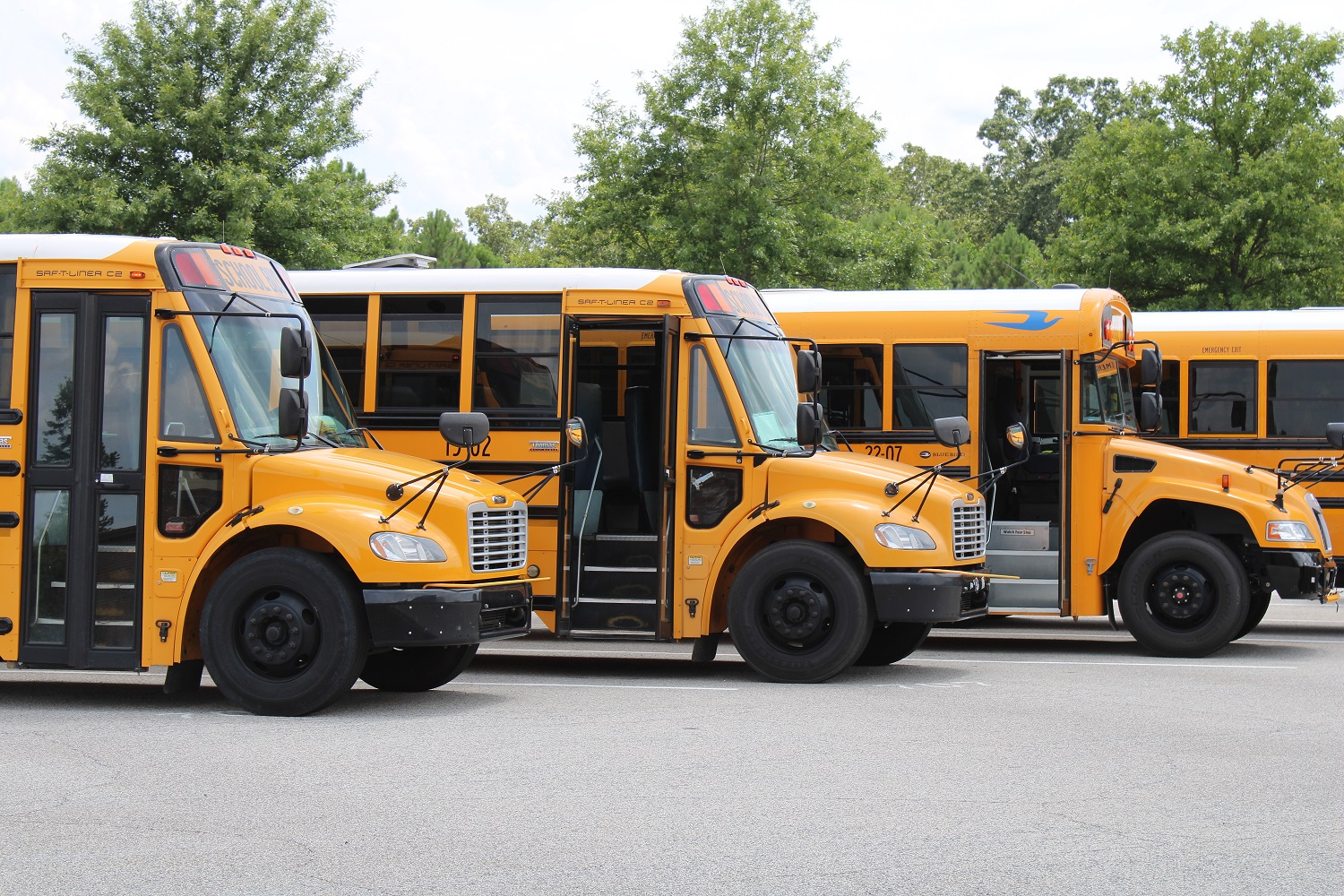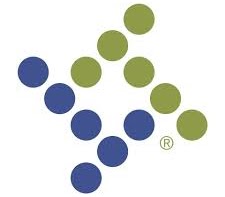 Find Your Student's Bus Route
E-Link allows parents and students access to bus route information.
Let's get started:
First, the username and password are your student's Student ID Number (Lunch Number). Call your student's school or the Central Office if you do not know your student's ID number. You will use it as both the username and password.
Once logged in, choose "work with students" Then choose "view my students" Then click on your student's name.
On E-Link, you will be able to see your student's bus route number, bus stop times, and bus stop location.
If you have any questions regarding transportation or E-Link, please contact your student's school or the Transportation Department at (478) 994-6205.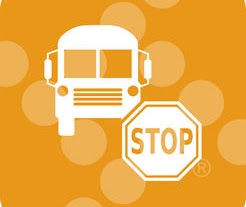 My Stop App
Allows parents and students the ability to view scheduled bus stop time, location, and projected arrival time. This is available during scheduled route times only.

Displays the actual location of the bus utilizing GPS technology.

Updates approximately every 20-30 seconds and adjusts the scheduled arrival time as the bus is traveling along its route.

Will show if the bus has already passed the assigned stop.
How to access:
My Stop is available on any internet accessible computer or available for download via the Apple App Store or Google Play Store.
Instructions for use:
From a mobile device:
Download the My Stop App via the Android/Google Play Store or the Apple App Store and search "Versatrans My Stop".

Open the My Stop App

Select "Monroe County School District (GA)"

Enter the username (student ID/lunch number) and password (student ID/lunch number)
From a computer:
Enter the username (student ID/lunch number) and password (student ID/lunch number)
Note:
Your child must be properly registered for the bus and the school system must have your correct address for My Stop to function properly. My Stop will not work for students who are using a temporary bus pass. If the information you see in the app is incorrect, please contact your child's school and update your information.
Transportation Office Team
Become a Monroe County Schools Bus Driver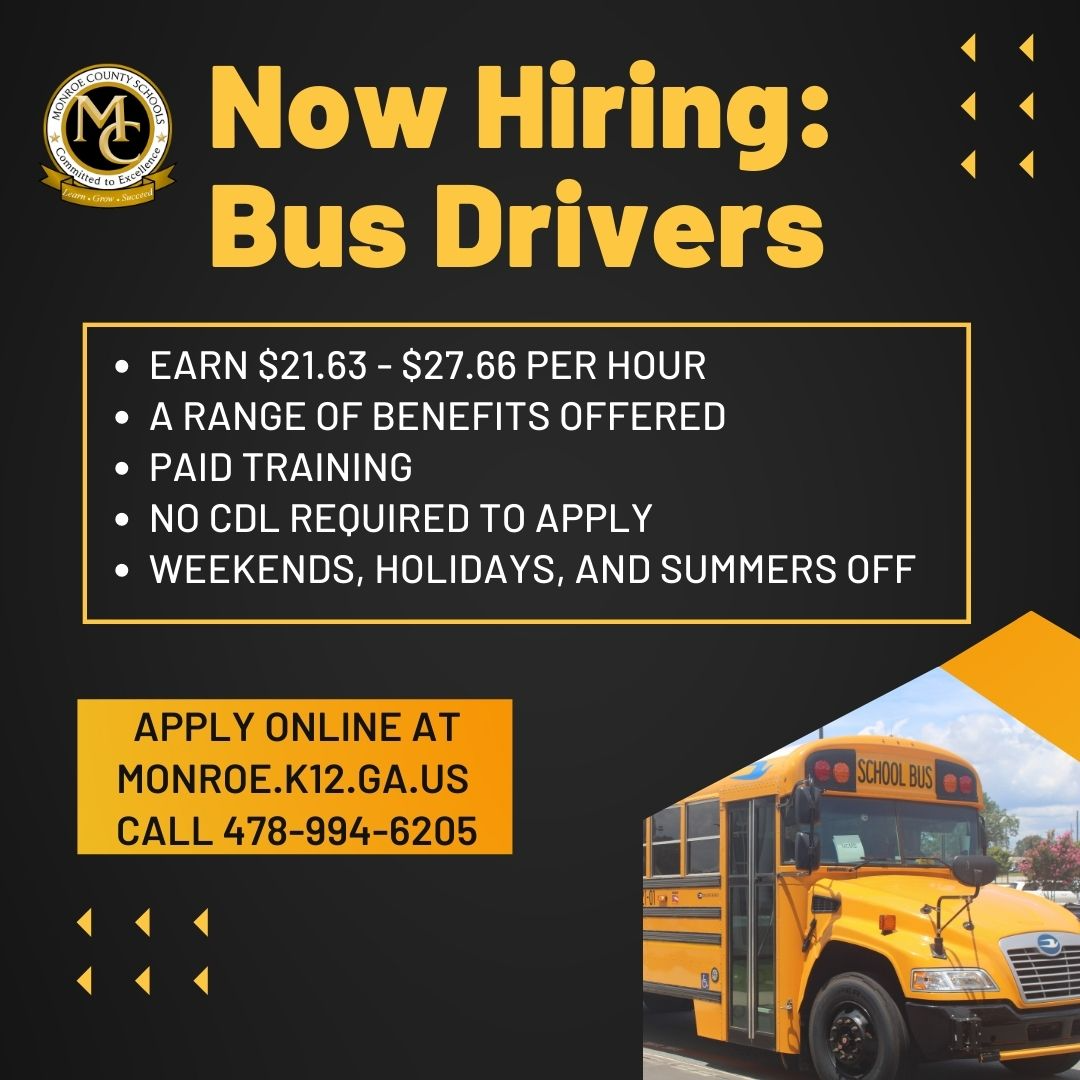 Submit your online application to join the Monroe County Schools Transportation Department
School bus driver starting pay rate is $21.63 per hour!

Earn up to $27.66 per hour.

Full benefits available.

CDL is not required to apply (paid training is provided).

Help the Monroe County Community's children get home safely and be a role model for their future.

We are always looking for new members to join our team in an effort to provide safe and efficient transportation services to our students.

Feel free to call us and ask about any details you would like to know and use the above links to apply for a position.