Monroe County Fine Arts Center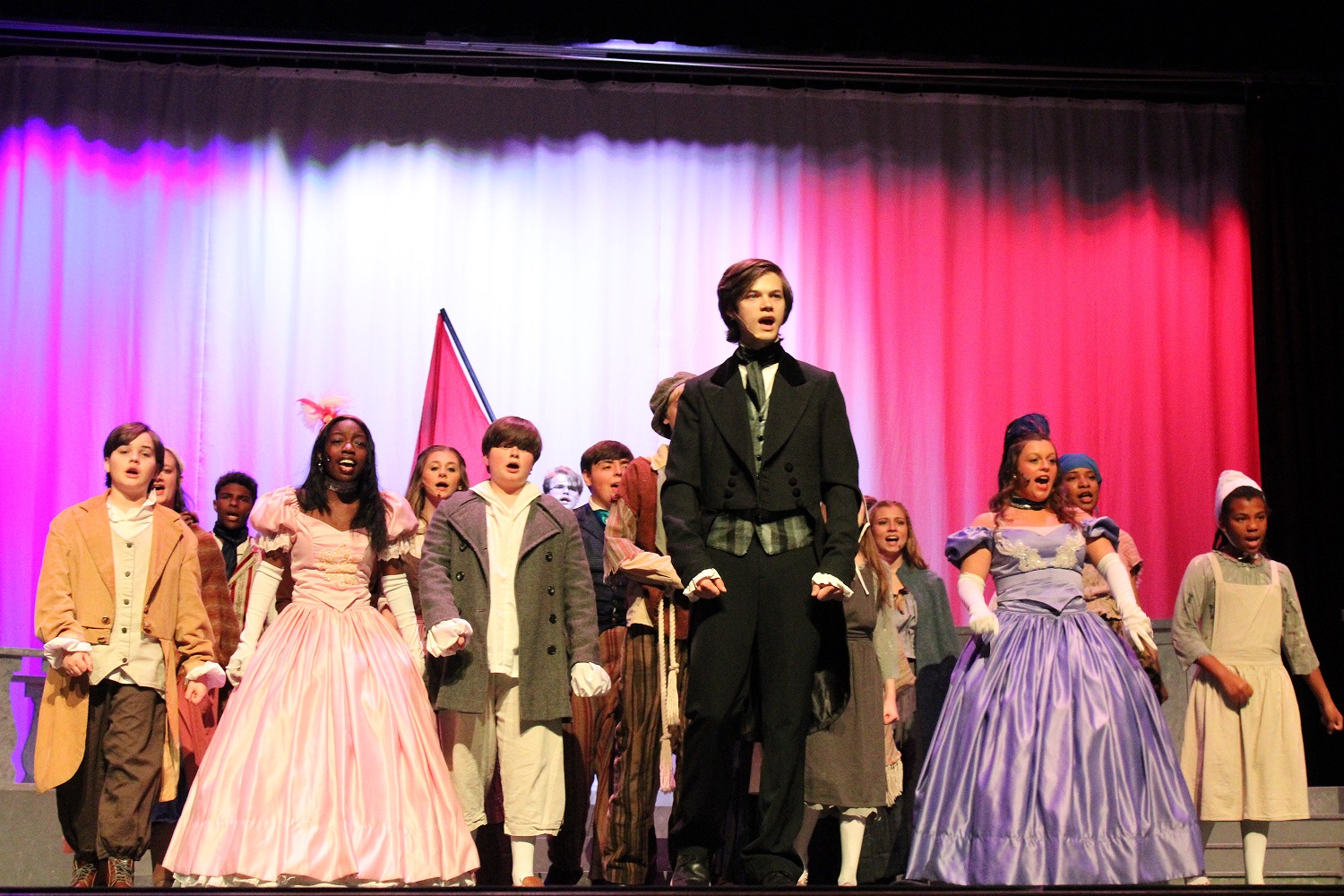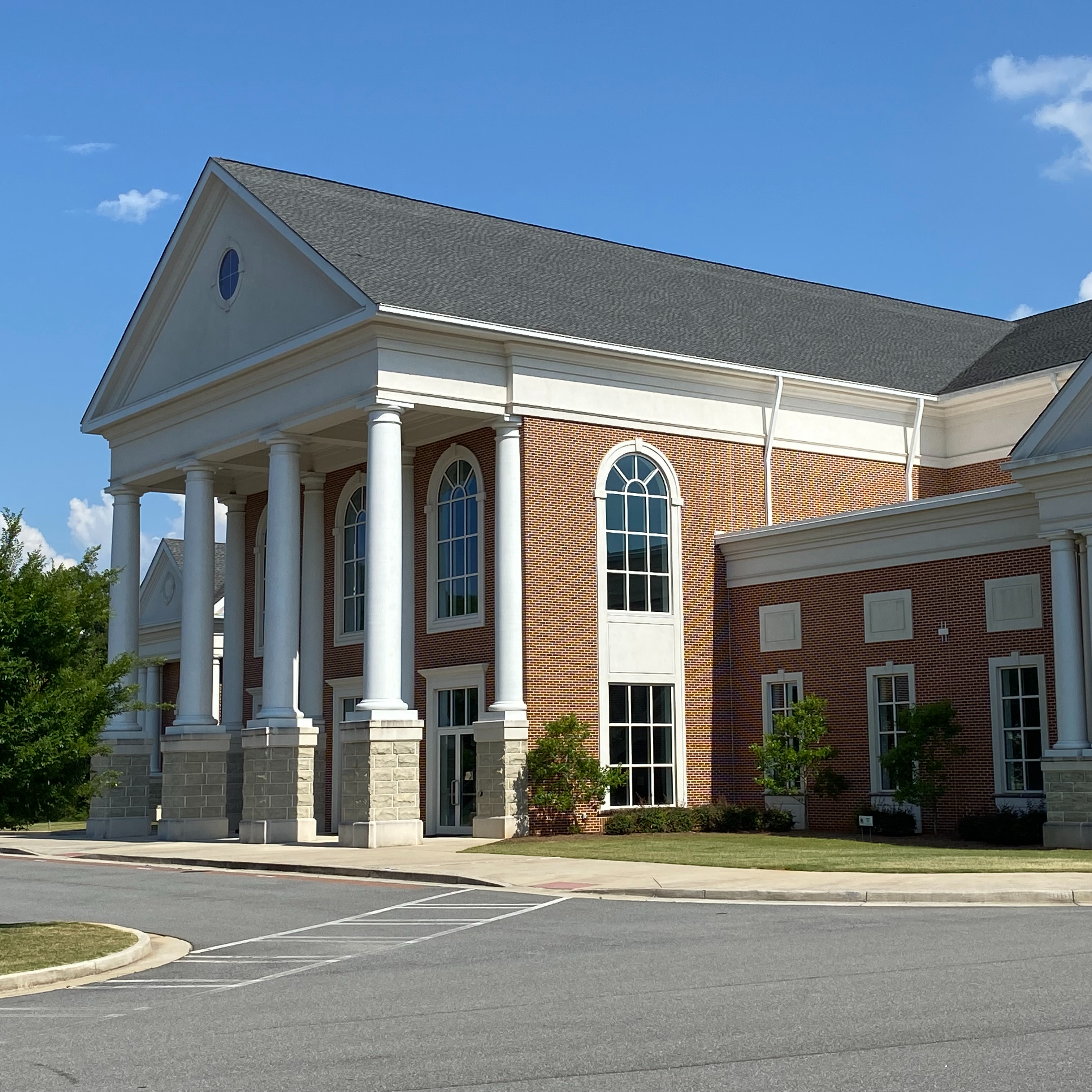 The Monroe County Fine Arts Center's primary focus is on art education while providing exceptional entertainment to the community.
The fundamental objective of the facility is to serve the students of Monroe County Schools. The school system believes that education should include opportunities to be involved in and participate in a wide variety of experiences. The MCFAC is a reflection of the growing arts programs within Monroe County Schools.
The Monroe County Fine Arts Center provides a performance and rehearsal venue as well as space for visual arts displays and exhibits. During each school year, Monroe County's three elementary schools, its middle school and its high school all stage musical theater productions. Elementary, middle and high schools bands and choruses – which regularly rate superior and excellent at interscholastic competitions – present seasonal concerts during the school year.
Upcoming Student Performances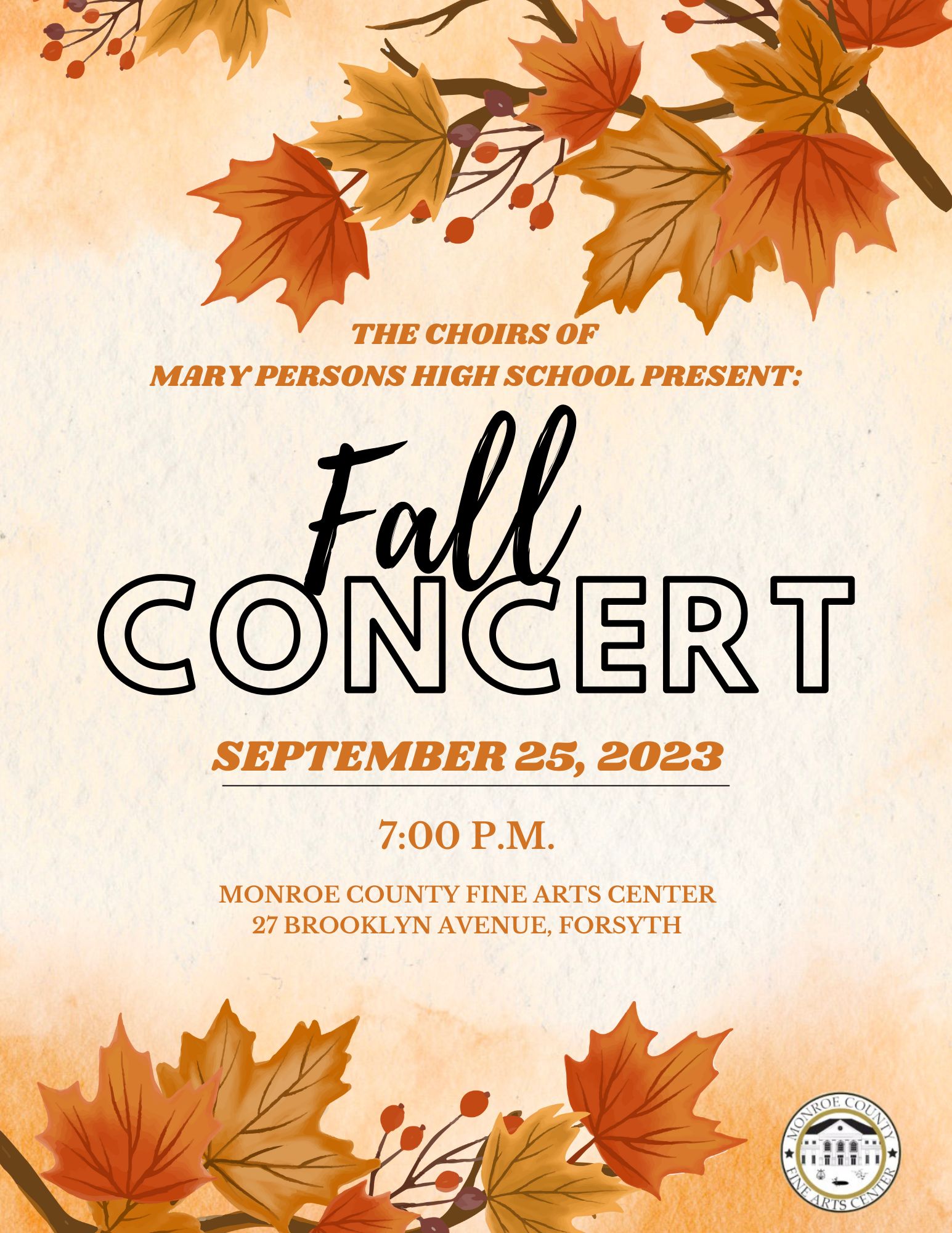 Join the Choirs of Mary Persons High School as they present a Fall Concert on Monday, September 25, 2023 at 7 p.m.
Join us for this MPHS & MCMS Combined Chorus Concert on Monday, December 11 at 6:30 p.m.
The Monroe County Middle School Chorus will hold its first concert of the year on Tuesday, September 26 at 7 p.m.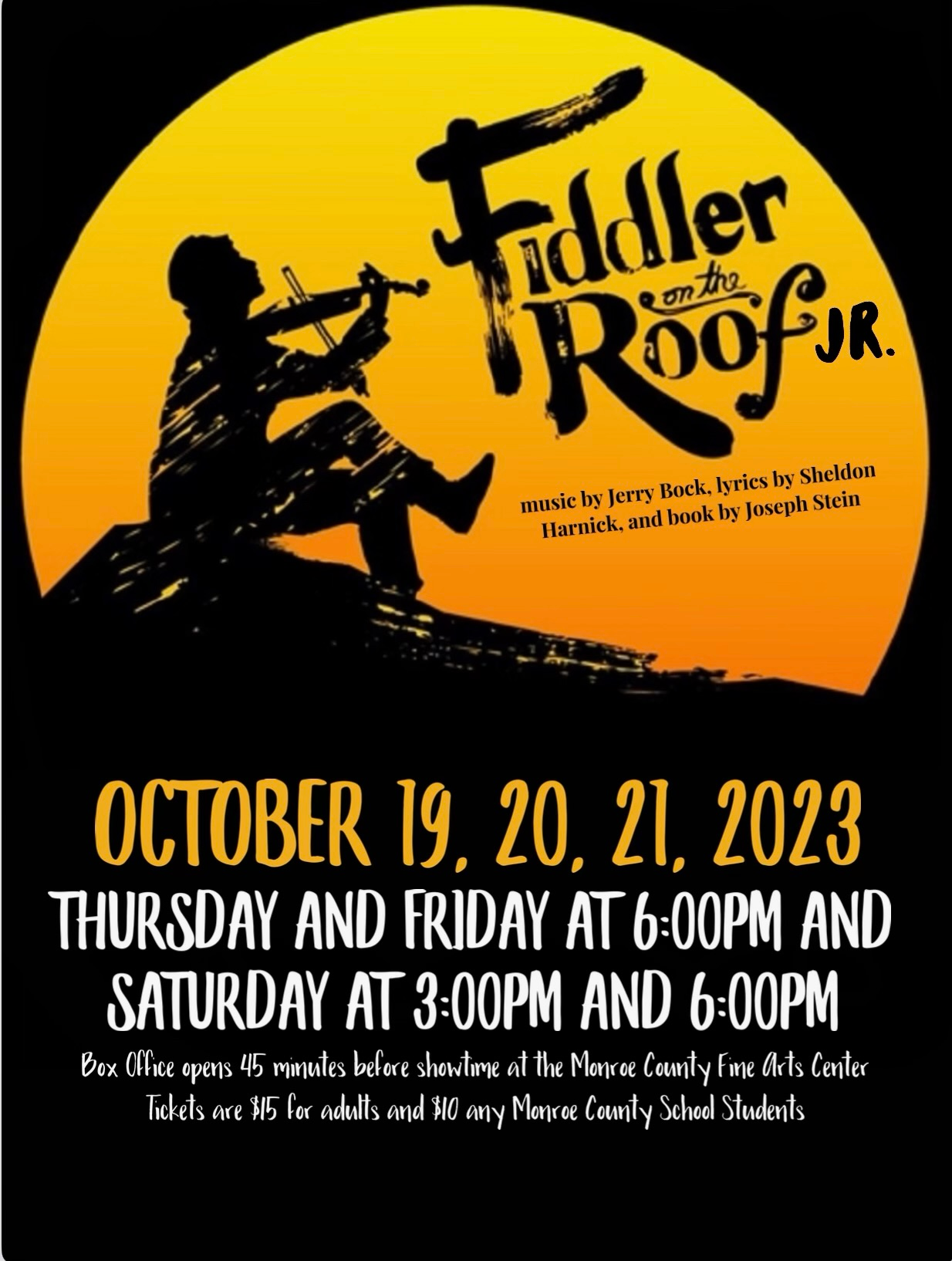 Mary Persons Theatre Troupe 5158 presents "Fiddler on the Roof, Jr." on October 19 - 21. Tickets are $15 for adults and $10 for any Monroe County Schools students.
Upcoming Professional Events