Monroe County Fine Arts Center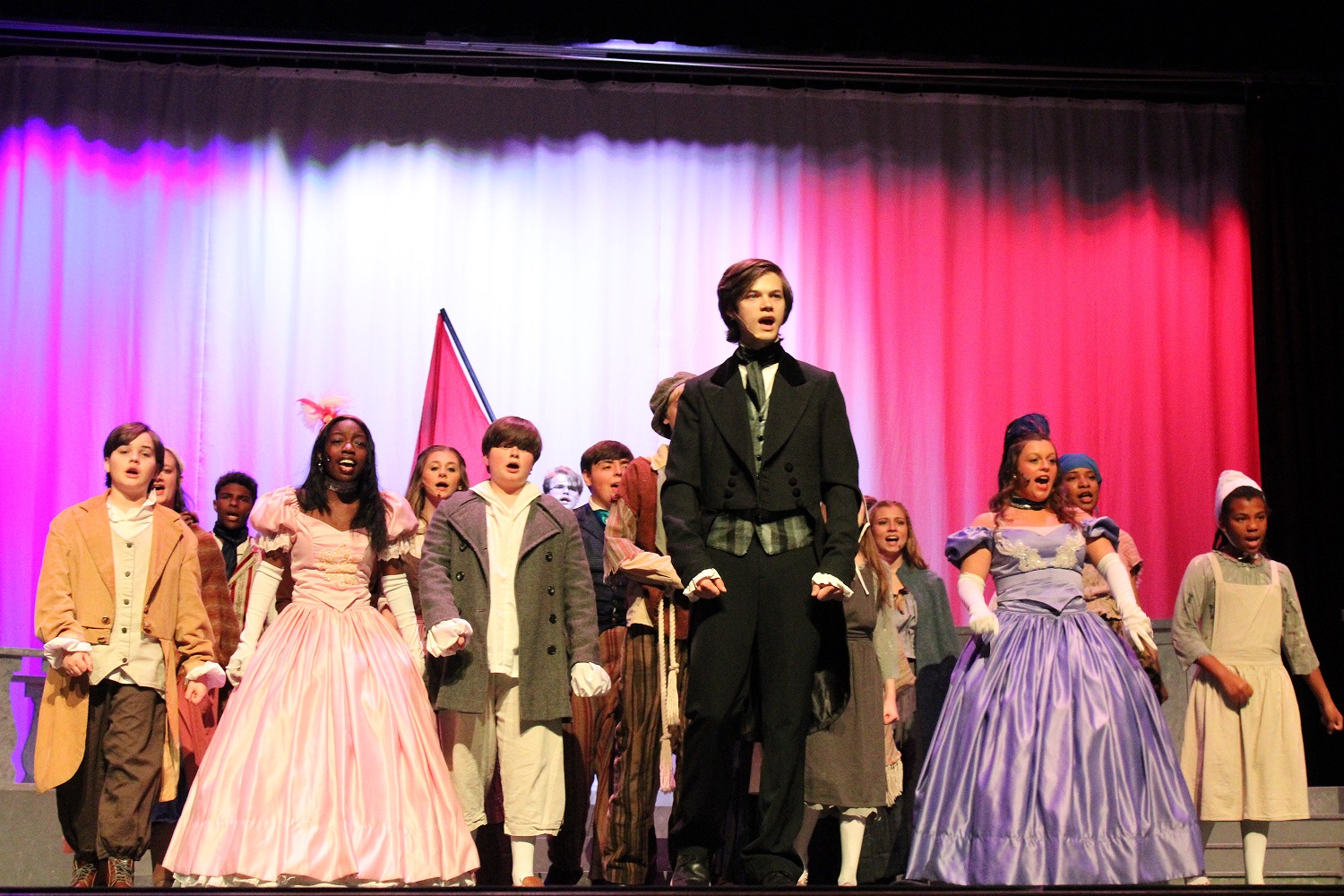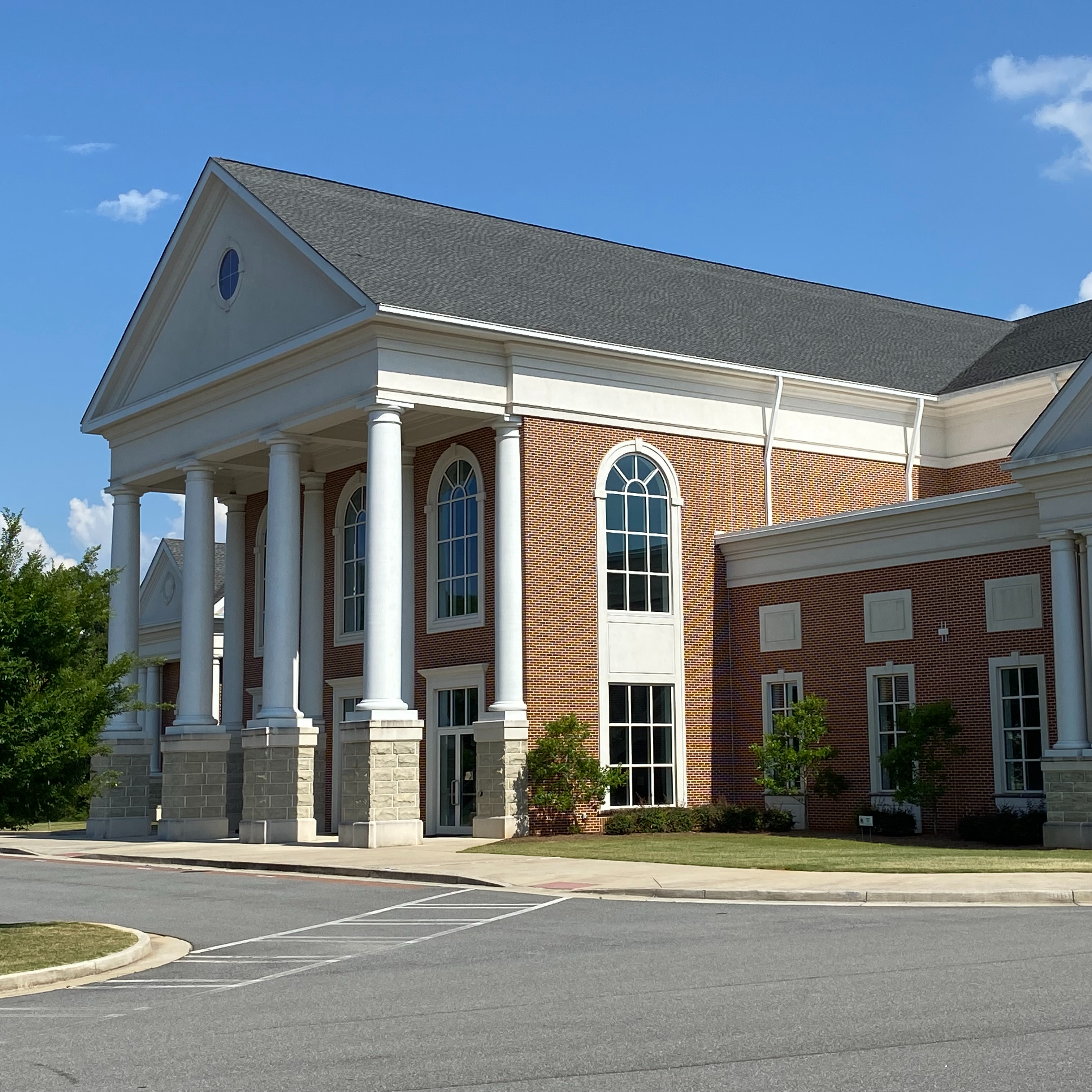 The Monroe County Fine Arts Center's primary focus is on art education while providing exceptional entertainment to the community.
The fundamental objective of the facility is to serve the students of Monroe County Schools. The school system believes that education should include opportunities to be involved in and participate in a wide variety of experiences. The MCFAC is a reflection of the growing arts programs within Monroe County Schools.
The Monroe County Fine Arts Center provides a performance and rehearsal venue as well as space for visual arts displays and exhibits. During each school year, Monroe County's three elementary schools, its middle school and its high school all stage musical theater productions. Elementary, middle and high schools bands and choruses – which regularly rate superior and excellent at interscholastic competitions – present seasonal concerts during the school year.
Upcoming Student Performances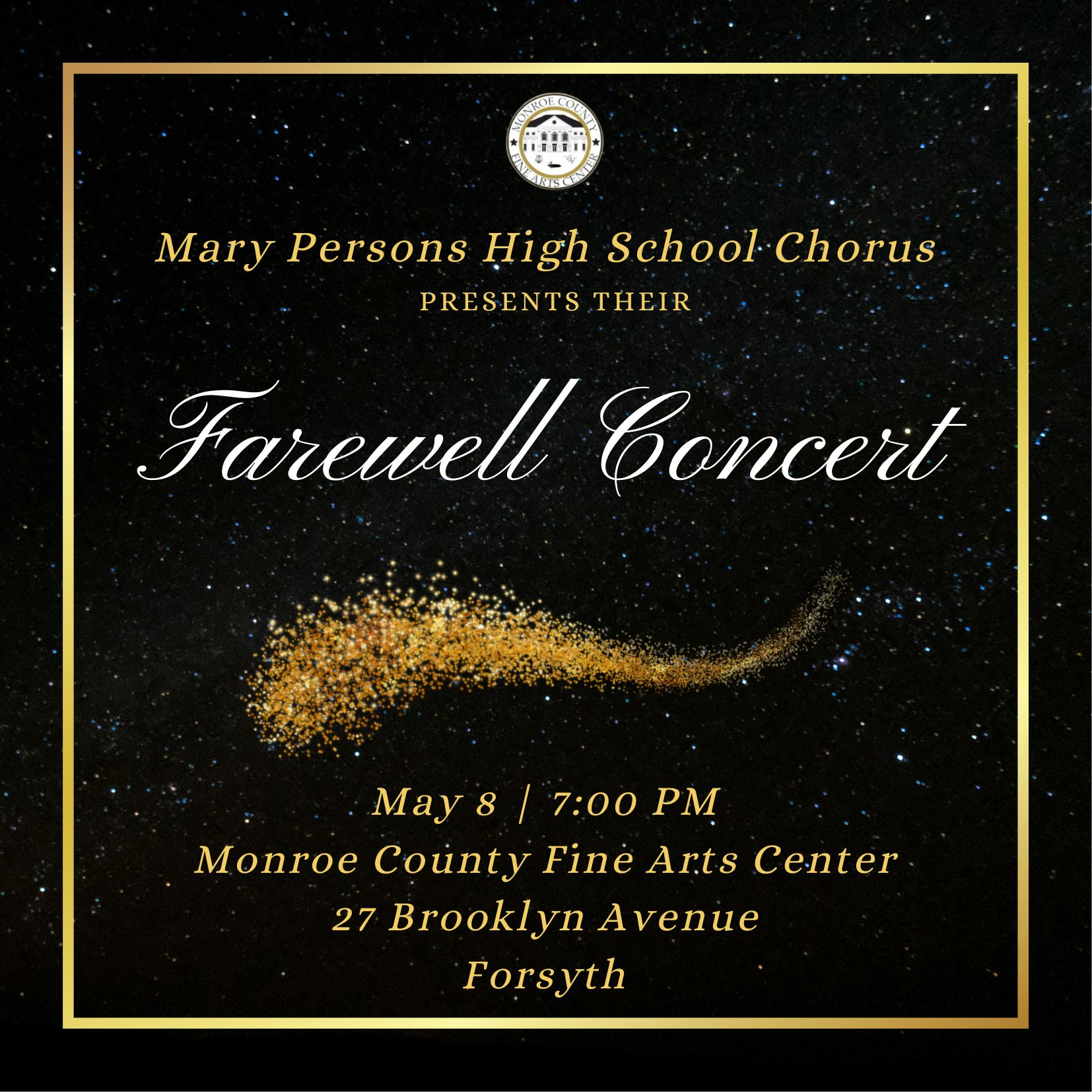 The Mary Persons High School Chorus will host its final concert of the year on Monday, May 8 at 7 p.m.
Upcoming Professional Events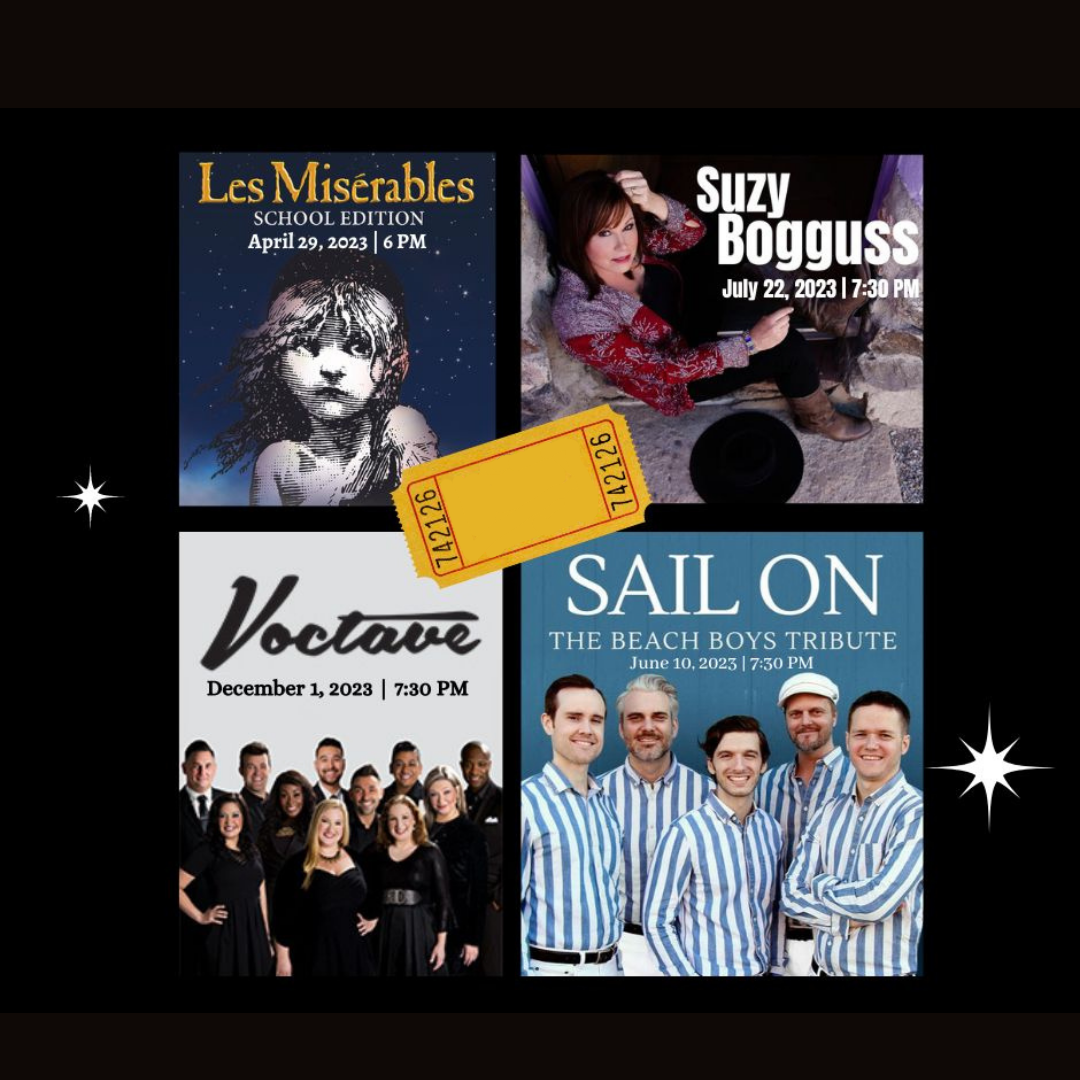 Single Event Tickets are now LIVE!!!
Follow the link below to purchase tickets for Sail On: The Beach Boys Tribute, Suzy Bogguss, and Voctave with our box office partner, FreshTix!
Click Here to Purchase Tickets
Please note: individual tickets for Les Misérables are cash only and sold through the BOE office and Fine Arts Center office! You may also purchase them through cast members in the community.
Let's get this season started!